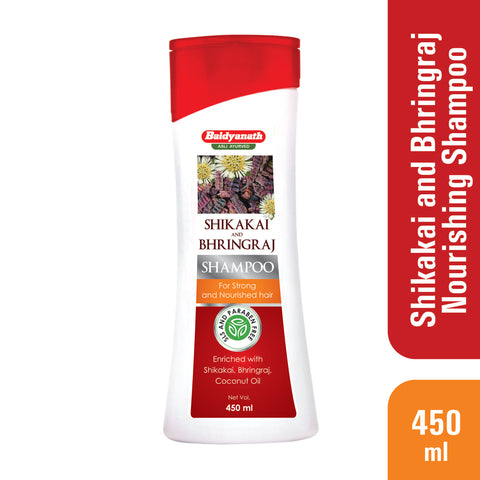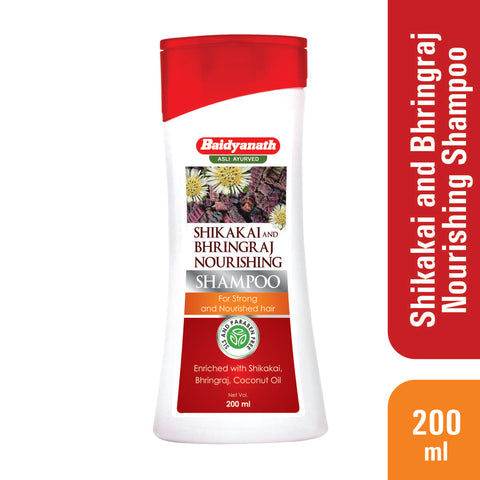 Baidyanath Shikakai and Bhringraj Nourishing Shampoo
Healthy hair resides only on the healthy scalp. Healthier the scalp the less will be the hair fall. Baidyanath Shikakai and Bhringraj shampoo features pure Bhringraj, Shikakai and Coconut oil that works together to help nourish the hair scalp and thereby strengthen hair and tackle hair fall.
SLS and Paraben Free.
Legal Metrology Info
Country of Origin: India
Expiry date: 2 years 11 months from the date of manufacturing
Registered Office: Siddhayu Ayurvedic Research Foundation Pvt Ltd, Shree Baidyanath Ayurved Bhawan, Great Nag Road, Nagpur, Maharastra 440024
For queries contact:
Customer care manager:
Contact no: 8550900761 /8448444935
Email id: care@baidyanath.info
Address: Shree Baidyanath Ayurved Bhawan, Great Nag Road, Nagpur, Maharastra 440024
Key Ingredients
Shikakai (Acacia concinna) Extract: Helps to removes pollutants and impurity from the scalp thus prevents the formation of dandruff, itchy scalp and maintain natural PH balance of hairs.
Bhringraj (Eclipta alba) Extract: Helps to control thinning and breakage of hair and promotes hair growth and strength.
Coconut Oil (Cocos nucifera): Act as a conditioning agent which help to combat dryness and frizz.
Benefits
Strengthening properties of Shikakai and Bhringraj help tackle hair fall, scalp build up and dull, weak hair
Improves hair strength, makes hair look silky, strong and beautiful
Direction For Use
Apply on wet hair and scalp and massage gently. Rinse well and dry with soft towel.