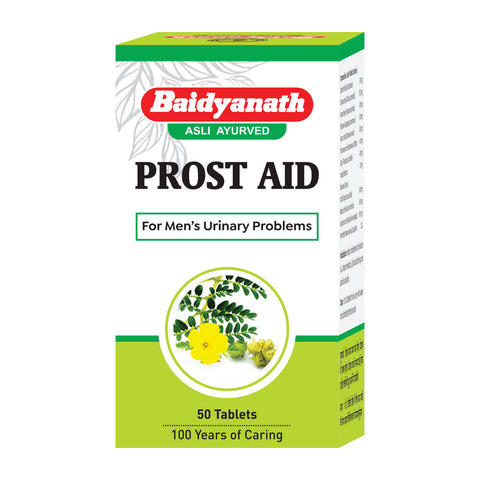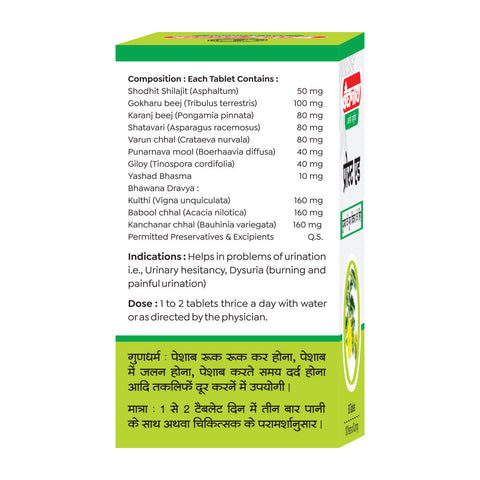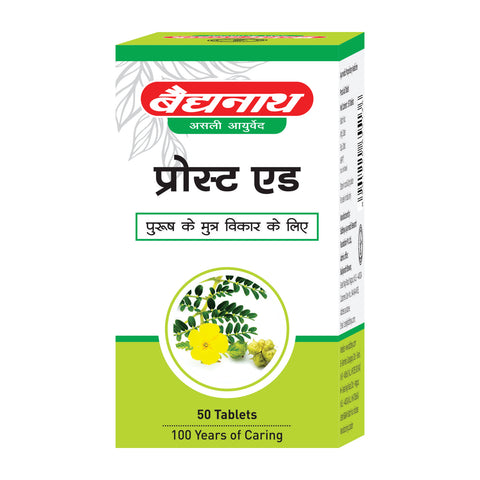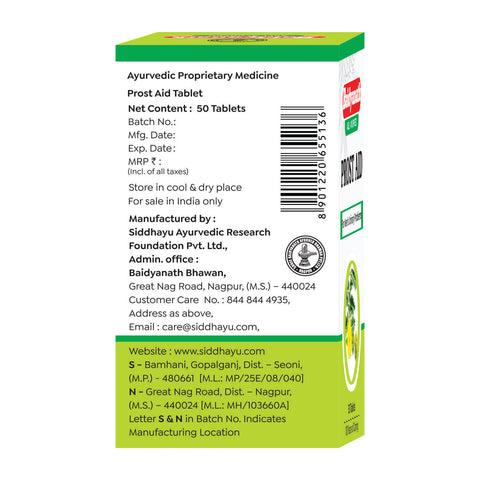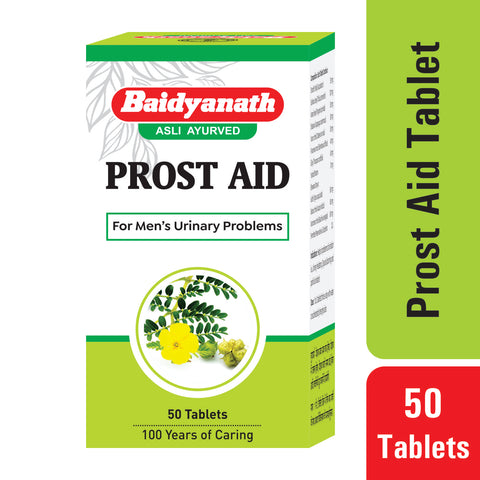 Baidyanath Prostaid Tablet Pack Of 3 (50 Tablets In Each Pack)
Unique herbo-mineral formulation with power of 3 key ingredients Shodhit Shilajit (Asphaltum), Gokshura (Tribulus terrestris) and Varunchhal (Crataeva nurvala) which helps to alleviates the symptoms of BPH (painful urination) , urgency of urine, urinary tract infection, urolithiasis and support overall health of the urinary system.
Legal Metrology Info
Country of Origin: India
Expiry date: 2 years 11 months from the date of manufacturing
Registered Office: Siddhayu Ayurvedic Research Foundation Pvt Ltd, Shree Baidyanath Ayurved Bhawan, Great Nag Road, Nagpur, Maharastra 440024
For queries contact:
Customer care manager:
Contact no: 8550900761 /8448444935
Email id: care@baidyanath.info
Address: Shree Baidyanath Ayurved Bhawan, Great Nag Road, Nagpur, Maharastra 440024
Key Ingredients
Suddha Shilajit (Asphaltum): It is rich in various antioxidants and free radicals, it delays ageing and reduces the chances of BPH.
Gokshur (Tribulus terrestris): Analgesic, antibacterial, diuretic and smooth muscle relaxant properties
Varun chhal (Crataeva nurvala) : Useful in treatment of urinary disorders caused by enlarged prostate. It has anti inflammtory, diuretic, lithotriptic, demulcent and tonic properties useful in disorders of urinary organs, urinary tract infections and pain and burning micturition.
Shatavari (Asparagus racemosus): Diuretic and antibacterial
Indications
Helps to maintain prostate health
Alleviates the problems related with prostate hyperplasia
Promotes healthy bladder functions
Maintains normal urinary output
Promotes free urinary flow
Provides relieve from burning micturition
Dosage
1 to 2 tablets thrice a day after meal or as advised by the physician.