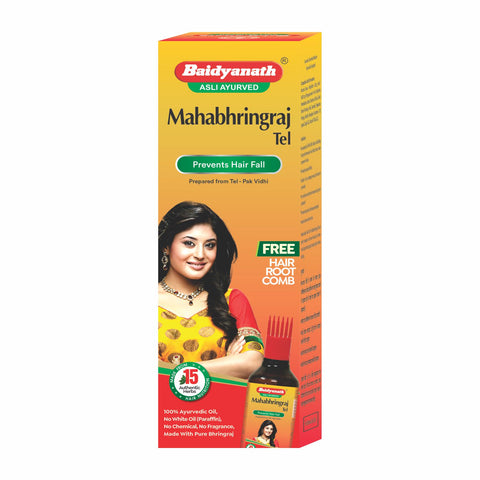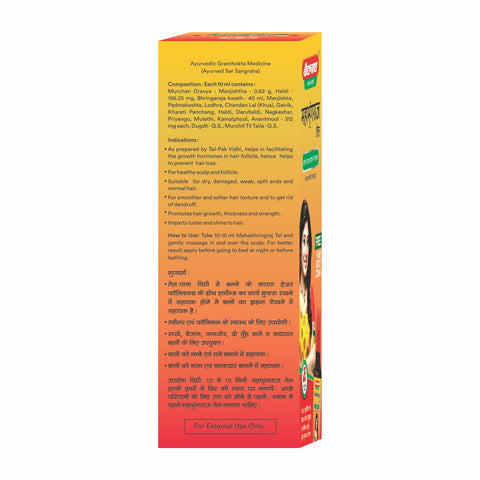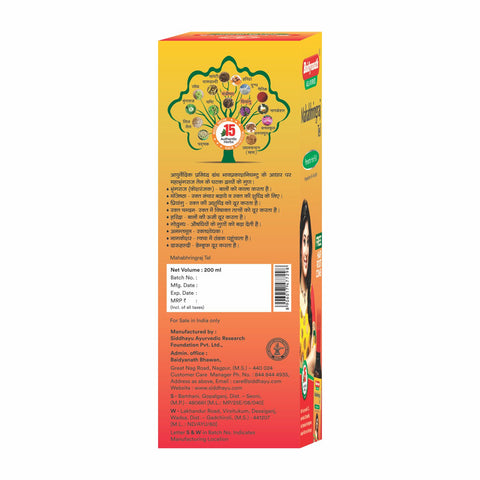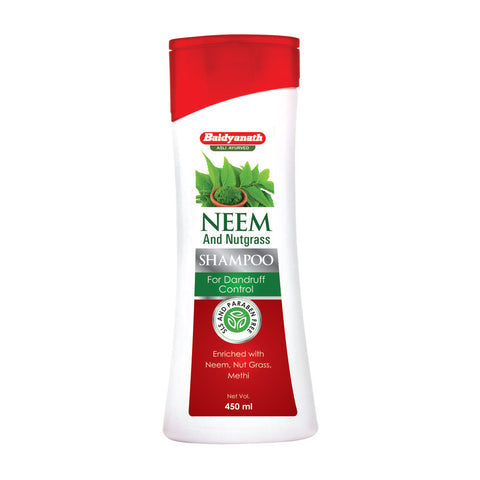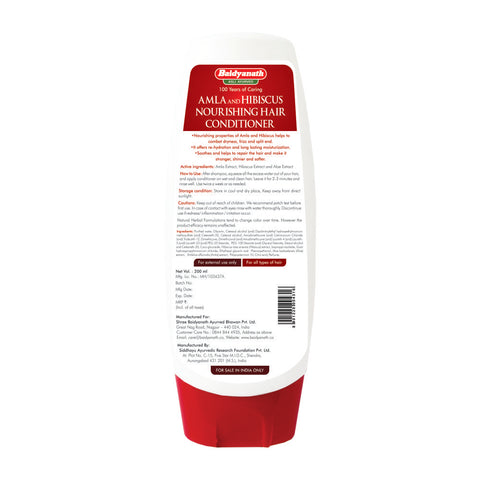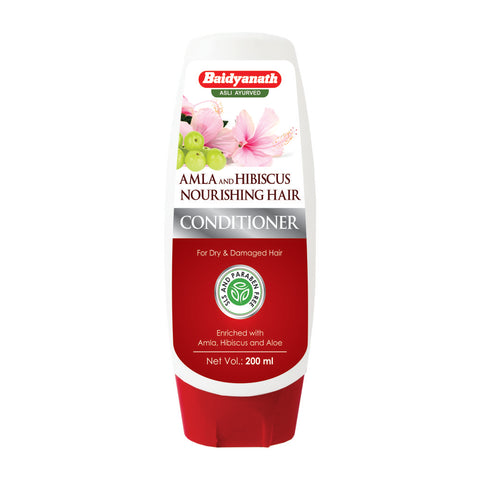 Baidyanath Neem and Nutgrass Shampoo 450ml + Baidyanath Amla and Hibiscus Nourishing Hair Conditioner 200 ml + Baidyanath Mahabhringraj Tel 200ml
Traditional hair care herbs like Neem, Methi and Nutgrass helps to get rid of dandruff
Help to eliminate dryness, flaking and itching associated with dandruff and imparts smoothness.
It aids in moisturizing the scalp, nourishes the roots, imparts softness and shine to the hair
Nourishing properties of Amla and Hibiscus help to combat dryness, frizz and split ends
It offers re-hydration and long lasting moisturization
Soothes and helps to repair the hair and makes it stronger, shinier and softer
Oil is prepared by Tail-Pakvidhi, helps in facilitating the growth hormones in hair follicles, hence help to prevent hair loss.
Promotes hair growth, thickness and strength.
Suitable for dry, damaged, weak, split ends and normal hair.
Kit Includes
Neem and Nutgrass Shampoo 450ml
Amla and Hibiscus Nourishing Hair Conditioner 200 ml
Mahabhringraj Tel 200ml
Legal Metrology Info
Country of Origin: India
Expiry date: 2 years 11 months from the date of manufacturing
Registered Office: Siddhayu Ayurvedic Research Foundation Pvt Ltd, Shree Baidyanath Ayurved Bhawan, Great Nag Road, Nagpur, Maharastra 440024
For queries contact:
Customer care manager:
Contact no: 8550900761 /8448444935
Email id: care@baidyanath.info
Address: Shree Baidyanath Ayurved Bhawan, Great Nag Road, Nagpur, Maharastra 440024