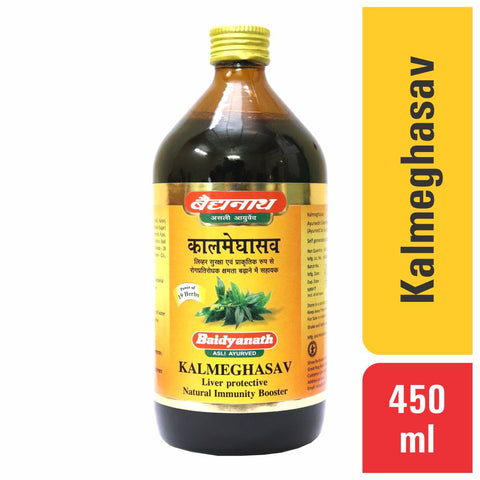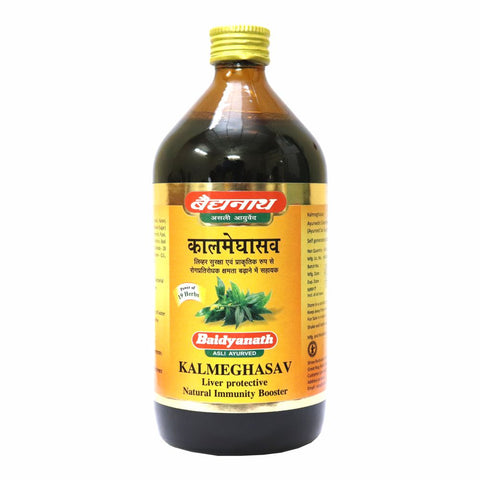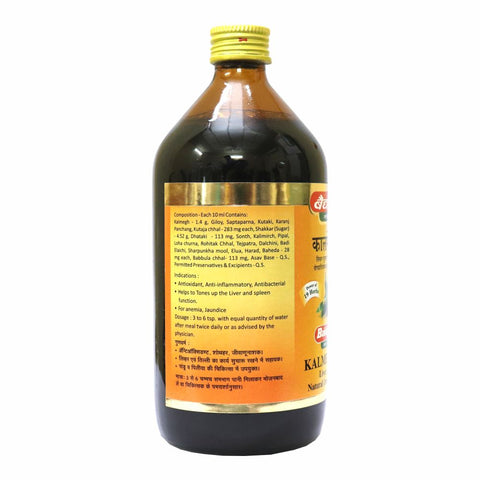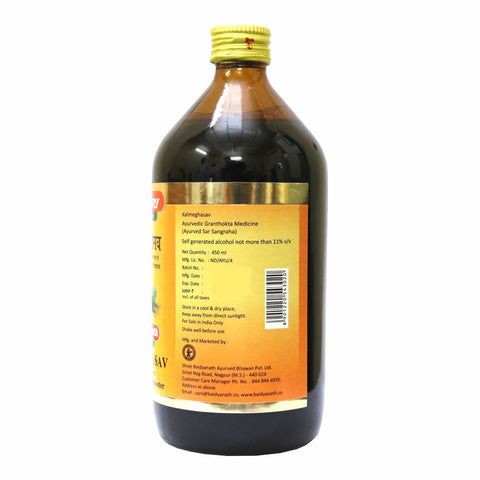 Baidyanath Kalmeghasav - 450 ml
(Ayurved Sar Sangraha)
Liver plays an important role in the proper functioning of the digestive system. Liver helps in the secretion of amino acids, promotes digestion of fats, producing bile and detoxification.
Baidyanath Kalmeghasav is a classical Ayurvedic fermented liquid preparation containing a unique combination of 19 proven herbs known for its excellent liver and spleen protective activity in Ayurveda.
Kalmeghasav improves liver function, hence tones up the metabolism and thus improves digestion. It improves Gut health so effective to boost immunity.
Legal Metrology Info
Country of Origin: India
Expiry date:9 years 11 months from the date of manufacturing
Registered Office: Siddhayu Ayurvedic Research Foundation Pvt Ltd, Shree Baidyanath Ayurved Bhawan, Great Nag Road, Nagpur, Maharastra 440024
For queries contact:
Customer care manager:
Contact no: 8550900761 /8448444935
Email id: care@baidyanath.info
Address: Shree Baidyanath Ayurved Bhawan, Great Nag Road, Nagpur, Maharastra 440024
Key Ingredients
Kalmegh:
Kalmegh has an antioxidant effect hence increases the body's ability to fight against infection
Cholagogue nature of kalmegh helps to tone up the function liver and spleen
The blend of Kalmegh, Giloy, Kutki and Saptaparna give liver protective and immunomodulatory activity.
Indications
Antioxidant, Immunostimulant, Anti-inflammatory and Antibacterial
Helps to tone up the liver and spleen function
Useful in anemia
Improves digestion
Indicated in loss of appetite, stomachache, heaviness in abdomen, fatigue, debility and body ache.
Dosage
3-6 teaspoonful with equal quantity of water after meals twice daily or as advised by the physician.
Pack Size
Pack Of 2- 450 ml each