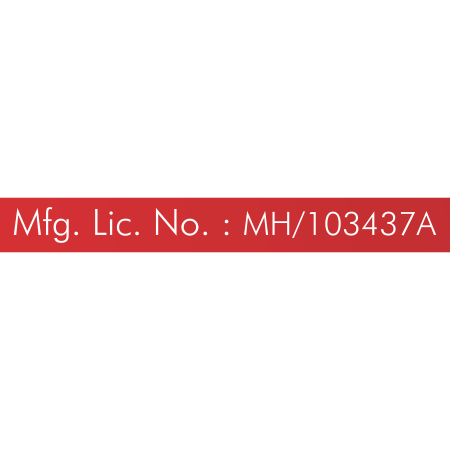 Baidyanath Intense Moisturizing Cream
A thick smooth deep nourishing long lasting moisturizing cream formulated by natural butters and oils that quickly absorbed and removes dryness and dullness leaving your skin soft smooth all day long.
Suitable for All skin types.
Legal Metrology Info
Country of Origin: India
Expiry date: 2 years 11 months from the date of manufacturing
Registered Office: Siddhayu Ayurvedic Research Foundation Pvt Ltd, Shree Baidyanath Ayurved Bhawan, Great Nag Road, Nagpur, Maharastra 440024
For queries contact:
Customer care manager:
Contact no: 8550900761 /8448444935
Email id: care@baidyanath.info
Address: Shree Baidyanath Ayurved Bhawan, Great Nag Road, Nagpur, Maharastra 440024
Key Ingredients
Aloe Vera Extract (Aloe barbadensis): Aloe vera contains mucopolysaccharides that helps in binding moisture to the skin and keep the skin hydrated. Aloe vera improve the skin integrity, decreases appearance of fine wrinkle and decreases erythema. It also has anti-acne and antiseptic effect.
Kokum Butter (Garcenia indica): Kokum butter has emollient property, it is used as a natural moisturizer to keep skin supple and silky smooth. Effective for treatment for severely dry skin, ulceration and fissures of lips, hands, feet, etc. Kokum butter is also nutritive and astringent.
Almond Oil (Prunus amygdalus dulcis): Almond oil treat dry skin conditions and it has both moisturizing and emollient (soften and soothes skin) properties.
Grape seed oil (Vitis vinifera): Grape seed oil is high in omega-6 fatty acids and vitamin E. Vitamin E helps to battle free radicals and improves the skin texture and the omega 3 fatty acid help reduce skin inflammation. It moisturizes skin, helps heal acne tighten the pores and reduces appearance of scars.
Benefits
Formulated with natural Butters and oils to deeply nourish and intensely moisturize skin
Helps fight Skin against environmental damage, removes signs of dryness and dullness
Nourishes to keep skin smooth, supple and more comfortable
Direction For Use
Apply cream after bathing while the skin is still damp. For best results use twice daily.