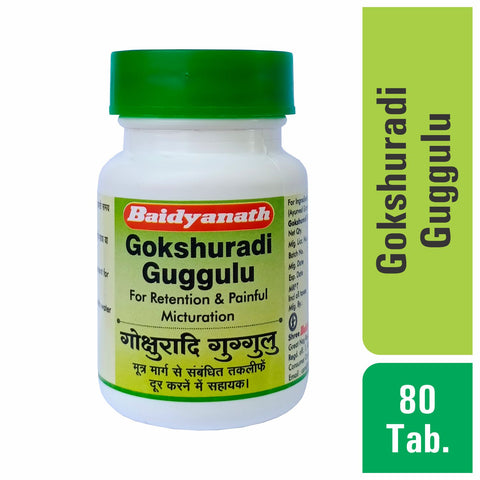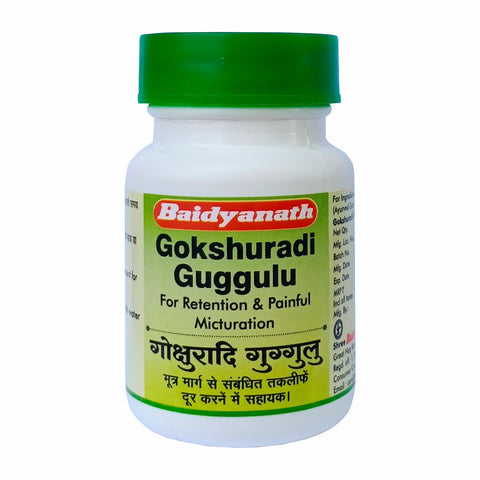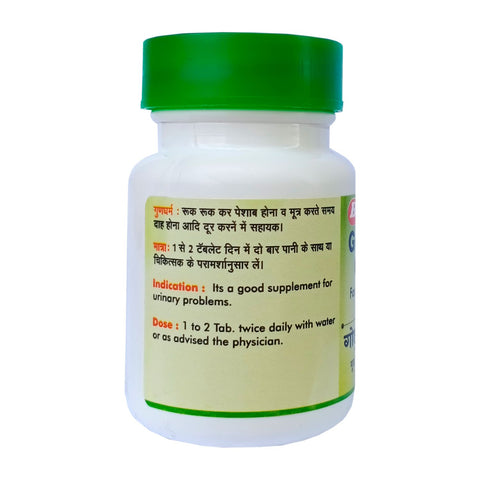 Baidyanath Gokshuradi Guggulu Pack Of 2 - 80 Tabs Each
Siddha Yog Sangraha
Gokshuradi Guggulu is a classical polyherbal formulation traditionally used to relieve the problems of the Urinary system naturally. It contains the key ingredient gokshura. Studies show that Gokshura is rich in potassium which helps in preventing the formation of kidney stones due to its lithotriptic (stone dissolving) and diuretic (urine increasing) properties.
Legal Metrology Info
Country of Origin: India
Expiry date: 4 years 11 months from the date of manufacturing
Registered Office: Siddhayu Ayurvedic Research Foundation Pvt Ltd, Shri Ayurvedic Baidyanath Bhawan, Great Nag Road, Nagpur, Maharastra 440024
For queries contact:
Customer care manager:
Contact no: 8550900761 /8448444935
Email id: care@baidyanath.info
Address: Baidyanath Bhawan, Great Nag Road, Nagpur, Maharastra 440024
Key Ingredients
Gokshura (Tribulus terrestris): Act as diuretic
Guggulu (Commiphora wightii): Analgesic and Antiseptic property
Kali Mirch (Piper nigrum): Fight against bacteria and fungi
Ginger (Zingiber officinale): Fight against Infections
Indications
Indicated in burning micturition, foul odour and abdominal pain while urination.
Allays the swelling related to aggravated Kapha dosha.
Dosage
1-2 tablets twice daily or as advised by the physician.
Pack Size
Pack of 2- 80 Tabs Each