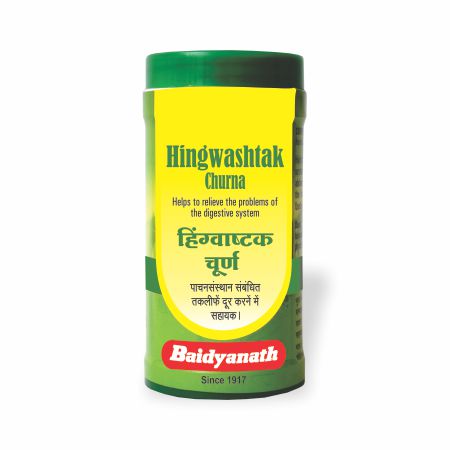 Baidyanath Digestion Wellness- Aloevera Juice: 1 l + Hingwashtak Churna (60 g)
A perfect kit to relieve all your digestive problems naturally. The items in the kit includes 100 % Pure Aloe Vera juice (With Pulp) with no added sugar, artificial colour and flavours. Along with an authentic Ayurvedic medicine Hingwashtak churna with benefits of Asafoetida.
KIT INCLUDES
ALOE VERA JUICE: 1 liter
HINGWASHTAK CHURNA: 60 g
Legal Metrology Info
Country of Origin: India
Expiry date: 1 years 11 months from the date of manufacturing
Registered Office: Siddhayu Ayurvedic Research Foundation Pvt Ltd, Shree Baidyanath Ayurved Bhawan, Great Nag Road, Nagpur, Maharastra 440024
For queries contact:
Customer care manager:
Contact no: 8550900761 /8448444935
Email id: care@baidyanath.info
Address: Shree Baidyanath Ayurved Bhawan, Great Nag Road, Nagpur, Maharastra 440024
Product Info
ALOEVERA JUICE : Baidyanath Aloe Vera Juice with pulp condenses the magical benefits of this herb into a healthy, herbal and wholesome drink. It boosts immunity, builds a healthy digestive system and gives relief from constipation. Reduces fat and tones your body. It protects your liver. It keeps skin allergies in check and is also beneficial for blood pressure.
100 % Safe and Natural
No added Sugar
No Artificial Flavours or Colours
HINGWASHTAK CHURNA: An authentic ayurvedic medicine for digestive health. Contains Asafoetida, a well known for curing digestive disorders. It prevents the buildup of the bacteria that tend to produce gases and therefore decrease bloatedness. It stimulates bowel muscle contraction and relieves constipation problems. It assists the absorption of the food and reduces the acid build up in the stomach and ease the pain and discomfort of the stomach.
Key Ingredients
ALOEVERA JUICE : It contains vitamins A (beta-carotene), C and E., vitamin B12, folic acid, and choline, Enzymes likes aliiase, alkaline phosphatase, amylase, bradykinase, carboxypeptidase, catalase, cellulase, lipase, and peroxidase, minerals, sugars, Fatty acids. It provides 20 of the 22 human required amino acids and 7 of the 8 essential amino acids.
Powerful Antioxidant
Immune Health Support
Builds Healthy Digestive system
Flushes out Toxins from the Body
Excellent for Hair and Skin
Lowers blood sugar levels
Powered with Vitamins and Minerals
Improves Eyesight
HINGWASHTAK CHURNA: Sunthi, Marica, Pippali, Saindhava lavana, Sveta Jiraka, Krishna Jiraka: All the herbs act synergistically and helps to treat the problems related to stomach like indigestion, stomachache, loss of appetite and lose motions.
Indications
ALOEVERA JUICE :
Builds healthy digestive system
Natural detoxifier
Excellent for hair and skin
Weight management and controls cholesterol levels
Powered with vitamins and minerals
HINGWASHTAK CHURNA:
Helps to relieve indigestion, stomachache, lose motions along with loss of appetite.
Dosage
ALOEVERA JUICE: Take 30-50 ml of Baidyanath Aloe vera juice mix in 1 glass of water preferably empty stomach in the morning. You can add Honey/ sugar as per your requirement. Consume within one month after opening the bottle.
HINGWASHTAK CHURNA: 1 to 2 teaspoonful before meal along with lukewarm water, or as advised by the physician.
Net Qty
ALOEVERA JUICE: 1 liter
HINGWASHTAK CHURNA: 60 g